Lumbini Pilgrimage Tour
Lumbini Pilgrimage Tour is worthwhile to anyone with a keen interest in Buddhism, related history and archaeology. In addition to this, it is an interesting place to know and explore more about Buddha and Buddhism in depth. 
Lumbini is the birthplace of the Herald of peace, the Gautam Buddha. This is a popular Buddhist pilgrimage site for all types of tourists from domestic to any part of the world. Lumbini situates about 350 km south west of Kathmandu. According to different Buddhist literature and archaeological scripts, Lumbini was a beautiful garden during the rule of Shakya dynasty. The Lord Buddha was born in this beautiful land of Lumbini in 560 B.C.
Even the inscription recorded in the Ashoka denotes Lumbini as the birthplace of Buddha. As per the record, the year 300-325 BC is the pilgrimage of Ashoka to Lumbini in a stone pillar.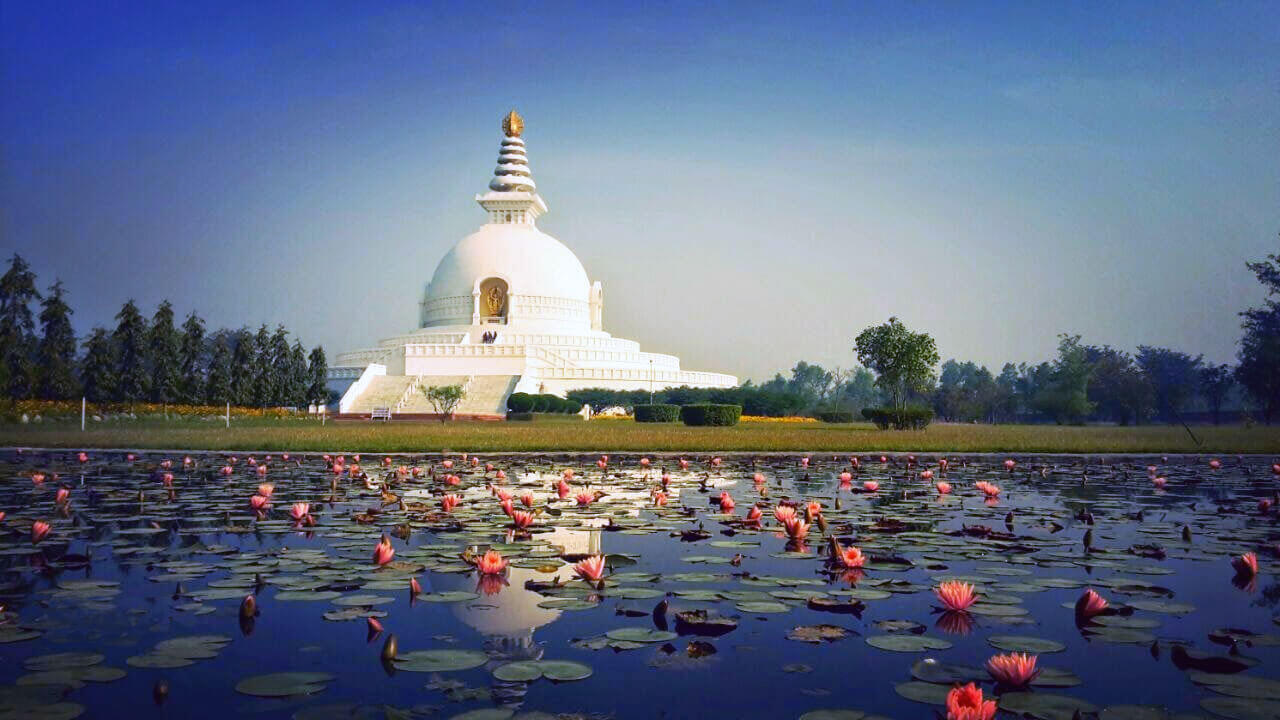 The ancient values are the greater significance of Lumbini. Its popularity still remains the same. This is UNESCO world heritage site of the world. Because of this, thousands of pilgrims visit the site every year. 
Highlights of Lumbini Pilgrimage Tour
Visit Birthplace of Buddha
The uniqueness of the Mayadevi Temple
 Historical Marker Stone
Ashok Pillar with inscription and historical record
Beautiful Lumbini Garden
Puskarni pond, the pond where Maya Devi is said to have had a bath before giving birth to Buddha.
The Ramagram, the maternal home of Buddha (it is in Nawalparasi district and may need an extra day to explore it)
Center for Buddhism study and meditation
Besides this, there are several monasteries and temples inside the boundary of Lumbini. It is the easiest place to visit since it situates in the foothills of Himalayas just 22 km distance from Bhairawa city. Every year, millions of domestic and foreign visitors arrive here to pay their homage. Therefore, Lumbini is an ultimate pilgrimage site for national and international tourists following Buddhism.
Lumbini as an Archaeological Site
Lumbini hosts archaeological remains of palaces, courtyards, ponds, stones and statues that date back to some 2500 years ago. At the heart of Lumbini is the Sacred Garden. Spread around 9 km, this is where Buddha was born as Prince Siddartha Gautam. Ashokan Pillar  marks the exact nativity site that Emperor Ashoka erected in 249 BC. A marker stone discovered in the Mayadevi Temple standing adjacent to this pillar is regarded as the exact spot where Siddhartha Gautam Buddha was born. Another sacred site in the Garden is the Puskarni Pond where Queen Mayadevi is believed to have taken bath before giving birth to Buddha.
There are as many as 62 archaeological sites scattered around Lumbini such as Tilaurakot, Kudan, Gothihawa, Niglihawa, Sagarhawa, Aurora kot, Devadaha, and Ramagrama. Each of these sites holds significance in the life and times of Buddha. Other sites of importance in Lumbini are Buddhist Library, Crane Sanctuary, world peace stupa, international monastic zones, and numerous monasteries, stupas, and viharas that dot the landscape
Outline Itinerary
01: Kathmandu – Lumbini
02: A full day Lumbini exploration
03: Lumbini - Kathmandu
Detail Itinerary
01: Kathmandu – Lumbini

Pick up at your hotel in Kathmandu and transfer to the domestic airport. After a flight of 30 minutes from Kathmandu to Bhairahawa airport, and then about 45 minutes drive, you will reach to Lumbini. 

You will have a half-day tour of religious Buddhist monuments accompanied by a professional guide.

02: A full day Lumbini exploration

Lumbini is one of the world's major religious, architectural, and historical sites. The area is really a big with monuments, temples, and ancients sites making it a UNESCO World Heritage Site. 

03: Lumbini - Kathmandu

In the morning, we will visit other temples like Nepal Buddha Temple and the Dharma Swami Buddhist monastery and other monasteries built by the contribution of Japan, Sri Lanka, Thailand, Vietnam in Lumbini as devotion to the Buddha. Finally, in afternoon, we drive to the airport for our flight back to Kathmandu.
Cost Includes
Pick up at your hotel in Kathmandu transfer to the domestic airport by private vehicle.
Kathmandu- Lumbini (Bhairahawa airport), Lumbini to Kathmandu flight ticket.
2-night hotel in Lumbini with breakfast
Tour guide for 3 days in Lumbini
Drop to the domestic airport in Kathmandu
Pick up at domestic airport in Kathmandu
Pick up at Bhairahawa airport & transfer to the Lumbini
Drop to Bhairahawa airport
Cost Excludes
If any necessary entrance fee inside the temple( before it was not paying system).
Guide tips
Lunch and dinner
Cold drinks
Bar bill
Note: The trip cost is based on minimum 2 persons in group. The cost is subject to +US$100 for single supplement.
Reviews
Sorry, no testimonials found.
Add a review for this package